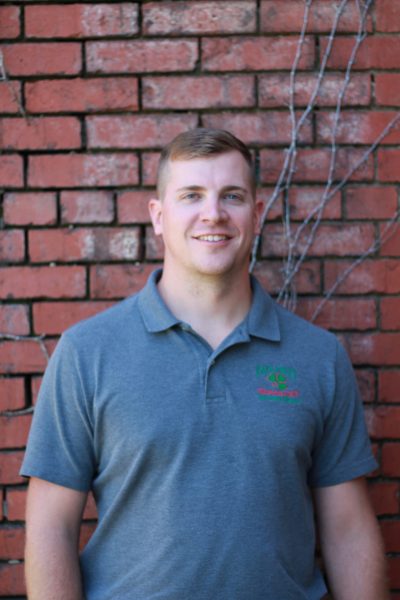 Noah Kelly - Owner/Licesnsed Insurance Agent
New Leadership from the Next Generation. Carrying on in the tradition of the founders, Noah Kelly was named the agency's senior partner in 2021, and will be instrumental in leading the Paul Kelly Insurance Agency into the next phase of its development.
Noah brings a host of valued gifts to his parent and grandparent, Noah is a firm believer in setting goals and when doing the work necessary to attain those goals. This is a lesson he leaned well as an Army veteran (101st Airborne Division – deployed to Afghanistan) and a lesson he a;;lied to obtain his college degree from Missouri State university. Noah leaned that any achievement must reflect the core principles of the organization. At Paul Kelly Insurance that means maintaining professional integrity at all costs and having a genuine concern for the client. There is no doubt that adherence to those principles will serve him well and lead him and the agency to continued success in the years to come.
Noah and his wife, Samantha, also love the small town life that is valued so much by their parent. It's almost as if they are predestined to serve their community as Noah actively serves as the treasurer of the local American Legion post and as a member of the JayCees, and Samantha is a Registered Nurse who helps with various charities throughout the region. Both Noah and Sam are David fisherman, athletes, and musicians who have a great fondness for dogs, boats, and anything related to being outdoors. But mostly, they have a deep desire to make their town a "home" town where kids can play without fear and the elderly are respectfully cared for. That's also what makes Paul Kelly insurance uniquely different – staffed by people who care.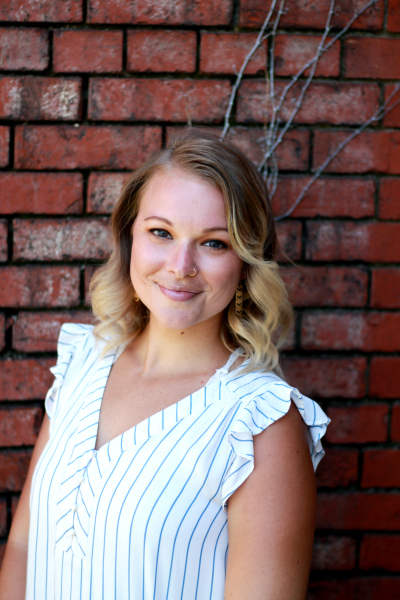 Shanea Viets - Licensed Insurance AGent
Health Insurance Professional
Hired in 2021, Shanea brings a wealth of health insurance experience to her position at Paul Kelly Insurance Agency, making her an invaluable part of the agency team. Drawing on that experience, she has been entrusted with the responsibility of offering the finest in health insurance options to hose under the age of 65.
Shanea has a keen interest in mathematics and computer technology. That interest, paired with her natural creativity, results in an exceptional employee for the agency and a true professional agent for our clients! In addition to her duties as a licensed and appointed insurance agent, Shanea also oversees the ad designs for the agency and helps create the marketing and educational materials so vital in developing informed clients.
Shanea has the unique distinction of being the only employee who is a native "Cole Camper"! Born and raised in Cole Camp, she is a proud graduate of Cole Camp High School, Class of '09, and an enthusiastic supporter of all things "Cole Campian".
Few people can say they have lived in a foreign country, but Shanea lived in Japan for 5 years! Having experienced the world outside of Cole Camp, her appreciation for the people and traditions of Missouri has only deepened. She is the mother of two beautiful boys, Jude and Sterling, and has chosen to raise her sons in Cole Camp because, like the founders of the agency, she highly values living in a rural setting where people aren't strangers and life can be lived at a slower pace.
Shanea Viets, a native of Cole Camp, is another reason Paul Kelly Insurance Agency is the special agency it is. Creative…caring…experienced. It doesn't get any better than that!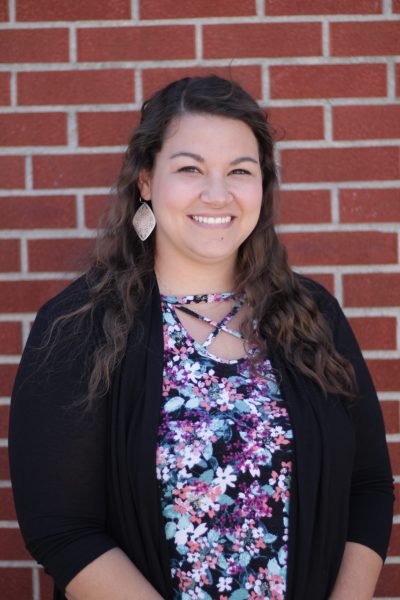 Charli Craig - Licensed Insurance Agent\Office Manager
Office Manager and General Agent
Charli is our office administrator and a licensed general agent. She brings a keen sense of customer service to our agency which pairs so well with her passion for helping others. Charli has been charged with helping our clients find the very best life and health insurance protection available at a reasonable cost. Having worked previously in the banking industry only enhances her ability to fulfill that responsibility as she provides state-of-the-art service in 401(k) rollovers and IRA accounts. Charli is knowledgeable, friendly, and competent which adds up to superior service for anyone who entrusts Paul Kelly Insurance with their insurance needs.
Away from the office, Charli enjoys her family-time immensely. Married to Kaleb since 2014, Charli and Kaleb are proud parents of Callie and Jameson. With two young active children there is precious little "down" time, but when there is, Charli enjoys reading, knitting, and crocheting.
Like all the employees at Paul Kelly insurance, Charli is a native Missourian. Born and educated in Lake Ozark, she spent most of her formative years living at a resort! It so happens that her parents actually own, to this day, a resort on the Lake of the Ozarks. That is, of course, a unique, one-of-a-kind experience which helped form a unique, one-of-a-kind woman that we are proud to say is a key employee of ours! "Service with a smile" is not an empty cliché at Paul Kelly Insurance, not with employees like Charli!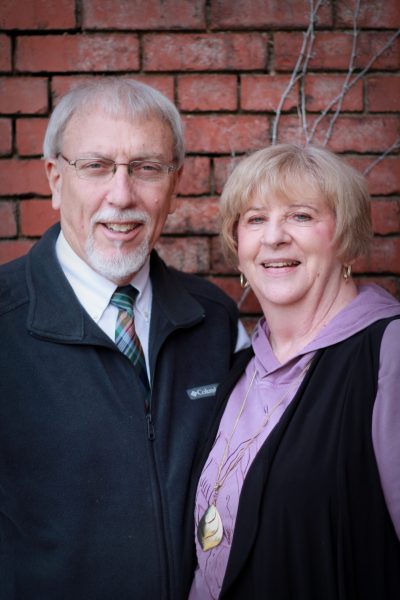 Our Founders – Paul Kelly and Sandy Schlesselman
Paul Kelly began his career in insurance sales in June of 1977 as a Mutual of Omaha agent in Denver, CO. Working exclusively for the Frank Zarlengo Agency, Paul quickly established himself as an exceptional agent winning the coveted "Rookie of the Year" award for 1977. He has continued to garner top sales awards throughout his career.
In 2002, Paul limited his practice to life and health insurance, and with his wife, Sandy Schlesselman, opened the Paul Kelly Insurance Agency in 2005. Since that time, he has been a consistent sales leader in the senior market. Paul and Sandy's goal in opening their own agency was to prioritize the field of Medicare products (supplements, Medicare Advantage plans and prescription drug plans), life insurance, and fixed annuity sales.
When the Affordable Care Act (ObamaCare) became law in 2010, this created an opportunity to help those under 65 with their health insurance needs as well. Sandy stepped into that role becoming a highly effective health insurance agent when she retired from teaching public school music in 2012. The agency has since grown substantially. The reason for this growth is no secret… it's due to hard work, and compassionate ability to listen and understand the needs of clients.
Paul and Sandy chose to live in Cole Camp because they valued small town life and wanted to raise their son, Noah, amount people who took pride in their work and their community. They have never regretted that decision.
Sandy's roots run deep in Benton county. Her parents owned and operated the local John Deere dealership in Lincoln for over 40 years, and were very active in making Cole Camp and Lincoln the caring communities they are today. That same civic pride and work ethic has marked the life of Sandy Schlesselman and Paul Kelly, as well. They have served on the city council, been members of the Chamber of Commerce, helped establish a food pantry, and served on numerous committees throughout the years in an effort to improve the lives of those living in and around Cole Camp. Having earned Bachelor's and Master's degrees themselves, they have actively supported the Educational Foundation in Cole Camp, helping to secure the future wellbeing of area communities by offering scholarships to students as they prepare themselves to enter the work force.
Paul Kelly and Sandy Schlesselman value few things more than their reputation. Over the past 30 year they have earned a sterling reputation as people who offer a service to others that's steeped in integrity and compassion. You could say their company is founded on those principles… and the Golden Rule. Combine those with professional expertise and you have an exceptional insurance agency that cares deeply about their clients and their neighbors. Small town values… hometown pride…sincere service…that's what Sandy and Paul believe in and that's what has made the Paul Kelly Insurance Agency the special agency it is.
119 N Maple Street- P.O. Box C 
Cole Camp, MO 65325
Disclaimer: By responding to this advertisement, I understand a sales agent may contact me by telephone, email or mail to discuss Medicare Advantage and Prescription Drug plans, and Medicare Supplement Insurance Plans. We do not offer every plan available in your area. Any information we provide is limited to those plans we do offer in your area. Please contact Medicare.gov or 1-800-MEDICARE to get information on all of your options.